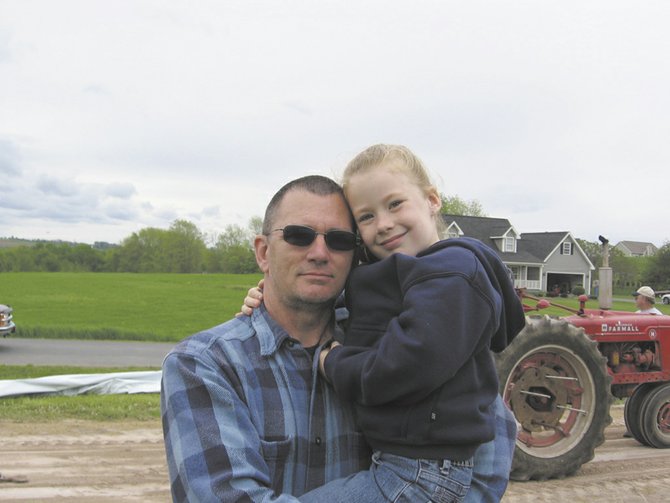 Liverpool — Tara Olmstead Kinsella has happy memories of her father from her childhood.
"My dad was truly a great guy," she said. "He had a huge heart and would do anything for anyone."
Though her parents were divorced and she lived with her mother, Kinsella described Wayne Olmstead as "a wonderful father."
"He would take me for a week every summer and plan something for the two of us every day," she said. "I remember him taking me to the Alpine Slide at Song Mountain as a kid, go-cart racing, putt-putt golfing, lunch cruises on Skaneateles Lake, he would plan something for every day. I'm an only child and he was always proud of me."
That didn't change when Kinsella had children of her own.
"He was also an amazing grandpa," she said. "He loved my daughter so much. They would do fun things together, he would even let her paint his fingernails. He had nine total granddaughters, all girls, counting his wife's family and he loved them all the same. He was the typical grandpa."
But there was a dark shadow over that idyllic life; Olmstead suffered from bipolar disorder, an illness that causes extreme shifts in mood, energy, and functioning. These changes may be subtle or dramatic and typically vary greatly over the course of a person's life as well as among individuals. More than 10 million people in the U.S. suffer from bipolar disorder, and the illness affects men and women equally. Bipolar disorder is a chronic and generally life-long condition with recurring episodes of mania and depression that can last from days to months that often begin in adolescence or early adulthood, and occasionally even in children.
For most of his life, Olmstead's illness was under control. He worked at Camillus Cutlery for 29 years. Through the company, he had health insurance which enabled him to get treatment, including medication and therapy. He also held several side jobs; Kinsella said he was a very talented woodworker.
(Continued on Next Page)
Prev Next
Vote on this Story by clicking on the Icon