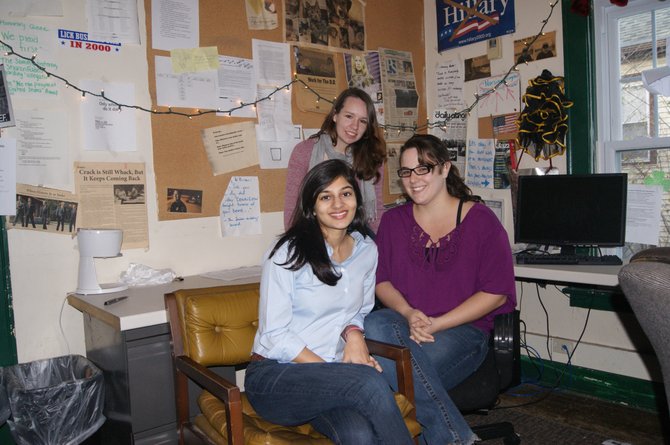 SYRACUSE — It's safe to say the editors at The Daily Orange, Syracuse University's independent student newspaper, have been preoccupied.
"It's really hard to think about anything else going on but Bernie Fine," said News Editor Meghin Delaney.
She and the rest of the staff have been covering the developing Fine news since Nov. 17, when ESPN broke the news that two former ball boys were accusing Fine, the assistant basketball coach, of sexual abuse.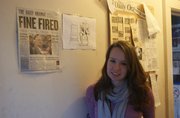 Since then, it's been all hands on deck for the staff of 19 editors and numerous writers as they cover each unfolding piece of the Bernie Fine puzzle.
"Everyone was just shocked," said Editor in Chief Dara McBride. "A lot of people couldn't believe it was happening, and they couldn't believe it was happening to Bernie Fine at Syracuse."
Managing Editor Amrita Mainthia headed to Marshall Street to get student reactions to the initial news story.
"We were all just looking for ways to help [when the news broke]," said Mainthia. The students she interviewed would have no idea of the twists and turns the story was about to take.
"It was a lot of mixed reactions," she said. "But it was important to get that initial reaction because when something like that breaks, the reaction will be more candid."
The story was catching ground quick in the national media scene in the wake of the Penn State sex abuse scandal, a situation the editors at SU had been watching closely.
"We were stalking the Penn State student newspaper," Mainthia said. "The small journalist part of us wishes we were there, but be careful what you wish for."
Over the Thanksgiving break, news had broke nearly daily — search warrants were executed on Fine's DeWitt home, ESPN aired a tape between Fine's wife, Laurie, and an accuser and SU had terminated Fine in his capacity as assistant coach.
(Continued on Next Page)
Prev Next
Vote on this Story by clicking on the Icon