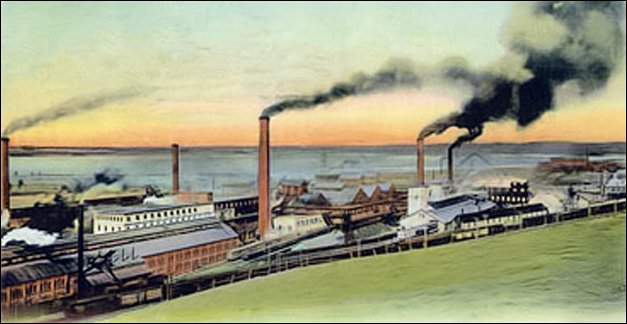 SYRACUSE — Ironically, a European obsession with cleanliness eventually lead to Onondaga Lake being considered "the most polluted lake in America," according to upstatefreshwater.org.
Soap manufacturing began in England in the 12th century, but was considered a luxury item, and fell under an English luxury tax until 1853, when the tax was lifted. Suddenly, late in the 17th century, soap was a hot commodity, and the soap industry expanded far beyond the English borders.
Sodium carbonate, or Soda ash, was an important component in the making of soap. It was also used for many other purposes including detergents, dyes, baking powders, as a component of glass making, dynamite and other chemicals.
Soda ash was in high demand around the world, but before the 1860s, its production was an expensive and lengthy process that resulted in multiple wasteful byproducts costing manufacturers money.
Ernest Solvay, a Belgian chemist, was on the case, working to develop a cheaper, less wasteful process to create soda ash. In 1872, Solvay patented the Solvay process. Rather than multiple byproducts, the Solvay process's only byproduct was calcium chloride.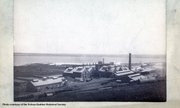 The Solvay process required two main ingredients: salt brine and limestone, two natural products found in abundance around Onondaga Lake in the 1800s. Recognizing the possibilities for soda ash production in Syracuse, and the high demand for the product, William B. Cogswell and Roland Hazard formed a joint venture with Ernest Solvay and his brother Alfred. The four entrepreneurs founded the Solvay Process Company in Solvay, N.Y., which began to produce soda ash in 1884 along the shores of Onondaga Lake.
The company ceased production of soda ash in 1986, after "approximately 6 million pounds of salty waste" from the calcium chloride byproduct of the Solvay process had been dumped in and around Onondaga Lake, according to onlakepartners.org.
For every pound of soda ash that had been produced, a pound and a half of waste had been left behind, said Ed Michalenko, president of the Onondaga Environmental Institute, an independent, not-for-profit organization dedicated to research, education, planning and restoration of the environment.
(Continued on Next Page)
Prev Next
Vote on this Story by clicking on the Icon