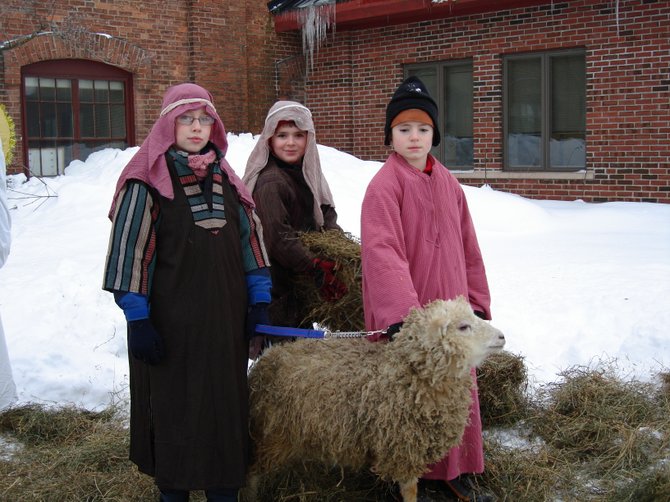 Baldwinsville — The story of the birth of Jesus Christ will be told again this year at the Live Nativity at First United Methodist Church in Baldwinsville.
The free event, held from 3 to 5 p.m. Dec. 18, features animals and actors in several Biblical scenes inside and outside the church at 17 W. Genesee St., Baldwinsville. Visitors will be led through the bustling Bethlehem marketplace and witness the angel's visit to the shepherds, the manger scene and the journey of the Three Wisemen.
"Christmas is an exciting time in the life of our church," said the Rev. Jeff Hodge, director of Christian activities and family ministries. "We are pleased to be able, once again, to offer this as our gift to the community."
Using a nativity scene to tell the story of Christ's birth dates back to 1223 when St. Francis of Assisi organized a living manger. Nativity displays, especially those using real animals and people, have become a popular way to tell the story of Christmas.
Because the Live Nativity is based on details found in the gospels of Matthew and Luke, those who are unfamiliar with the story will enjoy the journey as much as those who are familiar with it.
There will be free refreshments, Christmas music and a craft area for children. Parking is available in the church's lot, on adjacent Charlotte Street, in the municipal lot on West Genesee Street and at Mercer Park.
For more information, contact the church office at 635-6442.
Vote on this Story by clicking on the Icon