A century after its origin, traditional jazz remains the definitive music of New Orleans and an international hallmark of the City that Care Forgot.
And, as documented in a new book about modern-day Crescent City jazzmen, a former Syracuse clarinetist — Jack Maheu — was one of New Orleans leading lights of jazz.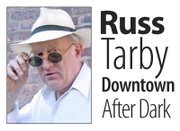 Plenty of books focus on pioneers who turned the sounds of New Orleans into the popular music of the 1920s and beyond, cats like Joe Oliver, Louis Armstrong and Sidney Bechet. While those men certainly deserve attention and accolades, so do contemporary Crescent City performers who have carried the trad-jazz torch into the 21st century.
Giving credit where it's due, Indiana University Professor Emeritus Thomas Jacobsen has profiled nearly 20 modern-day musicians in his book "Traditional New Orleans Jazz: Conversations with the Men Who Make the Music" (Louisiana State University Press, Baton Rouge; 244 pages; $22.50/softcover; 2011).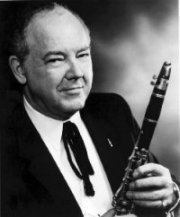 'The General'
In one chapter, Jacobsen spotlights students of the late Danny Barker including Leroy Jones, Lucien Barbarin, Gregg Stafford and Dr. Michael White. Also featured are performers like trumpeter Lionel Ferbos — the city's oldest working jazz musician — and 2010 Grammy-winner Irvin Mayfield, leader of the New Orleans Jazz Orchestra.
Central New Yorkers will revel in Chapter 7, which paints a glowing portrait of our own Jack Maheu. Titled "The General" — a nickname Jack picked up at Fritzel's Pub on Bourbon Street — the 20-page chapter is in the form of a Q&A which Jacobsen conducted with the veteran clarinetist in 1995, five years after Maheu had moved to New Orleans.
Maheu was 65 at the time of the interviews. Since then, he has dealt with business failures, Hurricane Katrina, heart surgery and a stroke. Last year, at age 80, he moved to Ithaca to be with his sons.
(Continued on Next Page)
Prev Next
Vote on this Story by clicking on the Icon