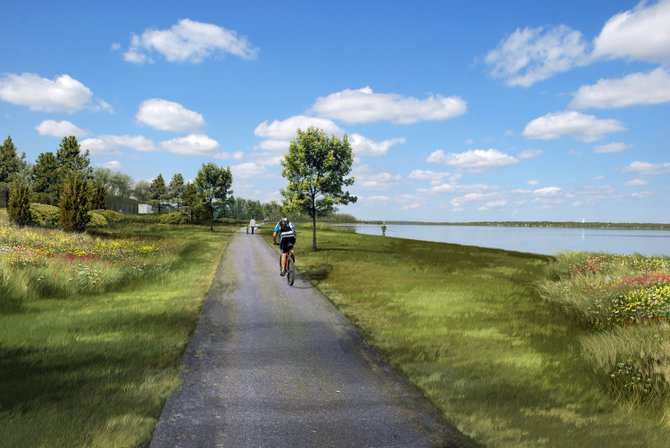 "There is an alignment, I guess, of the stars right now to try to keep the monitoring programs working together and to reduce redundancy," said Ed Michalenko, president of the Onondaga Environmental Institute.
It seems that the alignment extends beyond monitoring programs. As Honeywell's clean-up process continues to address the toxic chemicals that were left in the lake, the Metropolitan sewage treatment plant in Syracuse also continues to maintain healthy phosphorus and oxygen levels which has lead to a noticeable difference in the color and odor around the lake.
Meanwhile, Onondaga County and the city of Syracuse continue to work together to implement creative, green infrastructure programs. More than 50 projects around the city prevent sewage and stormwater overflow from entering the lake and polluting it further. Instead of collecting overflow water and sending it to the METRO plant to be treated and returned to the lake, the city and county have found useful ways to use the water.
"[Projects] range from parking lots that are done with porous pavement and plantings to the new green roof on the Oncenter, which is one of the biggest green roofs now in the northeast," said County Executive Joanie Mahoney. "It has already been installed, and it will capture a million gallons of rainwater, annually. Right next door, we have a water re-use system that we've put into the War Memorial, and we're saving the rain and making the ice for Syracuse Crunch hockey team out of rainwater. The owner of the Crunch, Howard Dolgon, will tell you they're the only hockey team in the country that's skating now on recycled rainwater."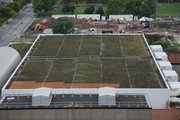 Onondaga County and Syracuse were named as one of the nation's top-10 leaders in green infrastructure by the EPA in 2011.
A decade ago, Onondaga Lake was an embarrassment. It smelled, it was dark and foreboding, and it was a health hazard. With the recent clean-up progress, and creative leadership, Syracuse has begun to wake up to Onondaga Lake's possibilities.
(Continued on Next Page)
Prev Next
Vote on this Story by clicking on the Icon