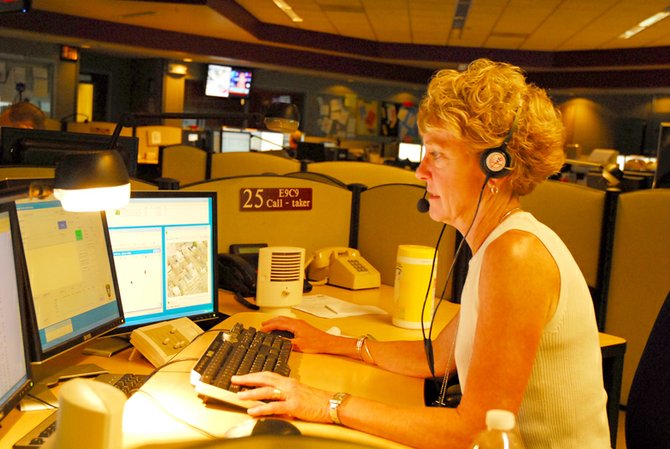 SYRACUSE — Most of the time, what goes on behind the scenes of emergency services — fire, police and ambulance — doesn't draw much attention from the public.
As William Bleyle, commissioner of the Onondaga County Deptartment of Emergency Communications, puts it: "The only time you really think about the phone is when it's not working."
Knowing that someone will show up to your emergency is much more important than understanding how they will get there.
But for the public's peace of mind, a new initiative by the Camillus Fire Department will take one more variable out of the equation of responding to structure fires.
Scott Binns, chief of the Camillus Fire Department, said in mid-June his department switched over to using the county 911 center's Computer-Aided Dispatch system for all structure fire alarms, making the department the first to rely on the CAD system to determine mutual aid.
"You had to use your best judgement and figure out who was closest," Binns said. "Now, all this stuff will be done without us seeing any other departments' names at all."
The CAD system itself is nothing new.
As Bleyle described it, when 911 calls come into the center, call takers send the incident information into CAD, a system of computers housed in its own room at the county 911 center.
That information is relayed to fire, police and ambulance dispatchers, back to the call taker, and out to emergency response agencies. CAD communicates with emergency vehicles and can detect where each vehicle is using global positioning data.
And that's the feature of CAD that the Camillus department is using to go fully automatic in its structure-fire response plan.
Previously, each fire department was responsible for supplying 911 with a mutual aid list, directives for which neighboring departments should be helping the primary department.
(Continued on Next Page)
Prev Next
Vote on this Story by clicking on the Icon