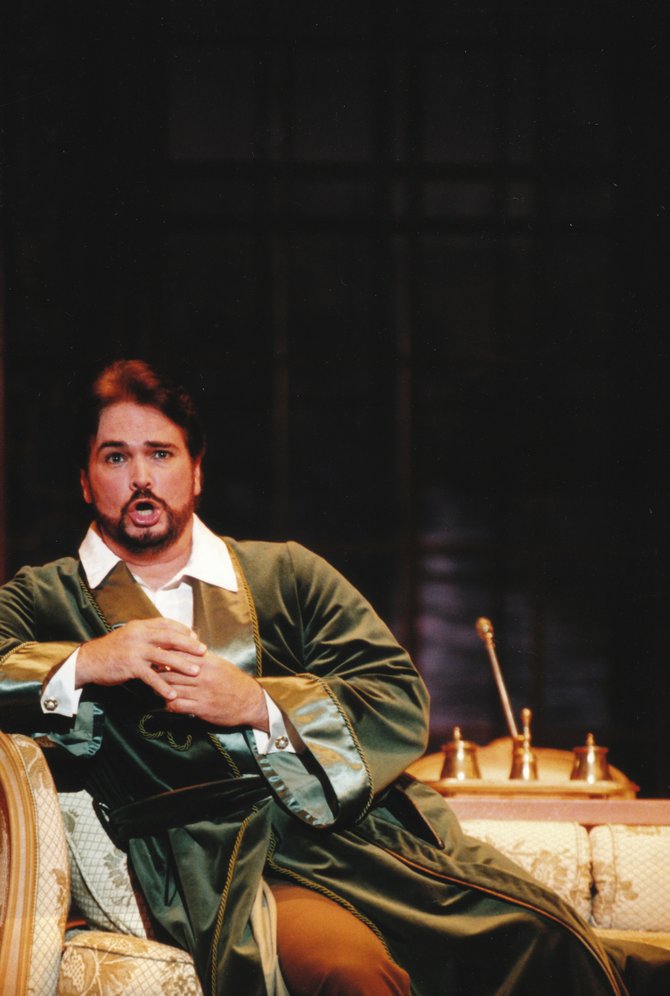 SYRACUSE — He has circled the globe singing the greatest operas ever written. He has performed with divas and demanding conductors. He has dedicated his life to honing his voice into an instrument of beauty.
But talented tenor Marcus Haddock now faces his life's toughest challenge. In March 2009, while preparing to embark upon a series of European opera engagements, he suffered a paralyzing stroke that has put his artistic career in serious jeopardy.
Now in his 50s, an age when many male opera singers are hitting their prime, Haddock – who lives in Skaneateles – is struggling to regain his vocal form. The sudden stroke primarily affected his left side. He canceled his bookings and began a three-year struggle through surgery, hospitalization, rehabilitations, personal trainers and a vocalogist.
A singer's body is his instrument, so such a serious physical disability is doubly troubling. Simple movements, speaking and even thinking can be laborious and frustrating.
While Haddock's recovery continues slowly but surely, he has scheduled a mini-comeback of sorts at 2 p.m. Sunday, April 15, at the Everson Museum's Hosmer Auditorium, at the corner of South State and Harrison streets, in downtown Syracuse. The recital, at which he'll be accompanied by his pianist wife, Kathleen Haddock, is sponsored by Syracuse's Civic Morning Musicals. Tickets cost $25, and $15 for students; civicmorningmusicals.org; 699-5856.
Haddock has invited three vocalist colleagues to join him on the program. Guest artists include soprano Janet Brown, mezzo soprano Carolyn Weber and basso cantante Phil Eisenman. Clarinetist Thomas McKay will also accompany the singers as they perform arias by Handel, Gluck, Belini, Rossini and Verdi.
Haddock's wife and pianist Kathleen Haddock sees Sunday's performance as "a small stepping stone to further progress… This may be some sort of comeback, but he's by no means back to where he was vocally or physically before the massive stroke that nearly killed him."
(Continued on Next Page)
Prev Next
Vote on this Story by clicking on the Icon