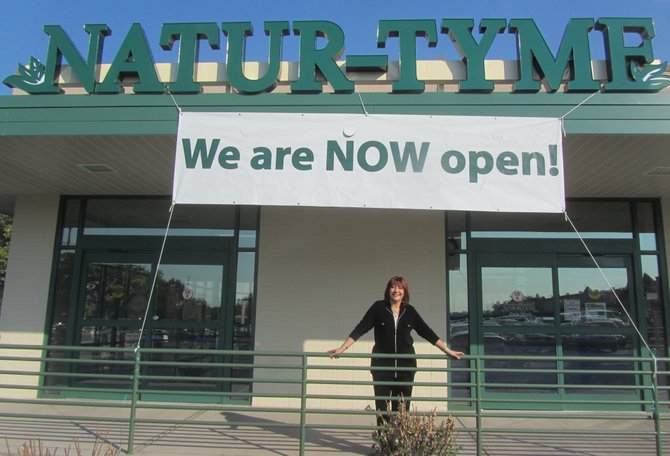 DeWitt — As the owner of Drumlins Pharmacy, Stan Meyerson began offering vitamins to his Central New York customers long before the health craze caught on.
"Now you walk into a pharmacy and there's aisles and aisles of supplements and vitamins and herbs, and you don't think anything of it," said his daughter, Wendy Meyerson. "But 20 to 25 years ago? That wasn't the way it was."
As the owner of Natur-Tyme, the 30-year-old business her father would buy and eventually make his own, Wendy is carrying on the old man's dream — and she's doing it with a flair for innovation that must run in the family.
Stan died in 2002, but Wendy knows her dad would be proud of the natural health store's most recent move from Bridge Street to Erie Boulevard's Empire Plaza. The store celebrated a grand opening of its new, expanded spot in the former home of Goldberg's Furniture showroom on Aug. 18.
In all, the move took about three years.
"We're thrilled to be here, and it was a long, arduous journey," Meyerson said. "But it's here, and it's up, and it's going."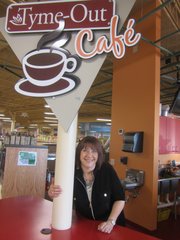 With the move, the store has added a salon, the Tyme-Out Café and the Stan Meyerson Community Room, named in honor of Wendy's father. Meyerson has also brought on about 25 new employees to accommodate the expansion.
"We wanted to create other areas of the store that would make people want to come in and have an experience, in addition to purchasing their products," she said.
At the in-store salon, Natur-Tyme is offering massages, facials, haircuts and colorings using all natural, non-toxic products.
"To me, the beauty is that you can take it with you," she said.
As for the new café, she admits to being new to it — "I am not a chef," she said. But she said she's thrilled to see people trying unconventional, energizing health foods like wheatgrass juice shots in her store.
(Continued on Next Page)
Prev Next
Vote on this Story by clicking on the Icon