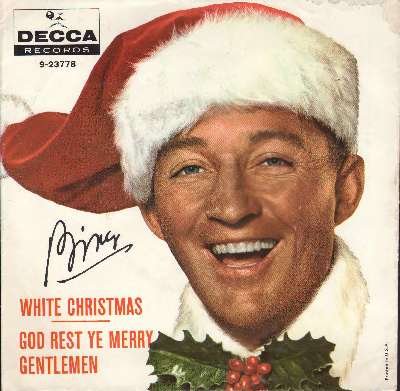 SYRACUSE — A beloved and heartwarming musical based on a movie that was based on a popular holiday song is now playing through Dec. 30, at Syracuse Stage, 820 E. Genesee St., in Syracuse. Inspired on the 1954 feature film "Irving Berlin's White Christmas," the show's title tune is itself a timeless holiday treasure, a sweet celebration in song.
Recorded in 1942 by Bing Crosby, "White Christmas" harkens back to a time when the simplest pleasures mattered most. The show's plot has its roots in World War II as two successful showmen join forces to help out their old Army commander. Along the way they find, lose and rediscover romance, enjoy plenty of laughs and demonstrate what loyalty really means.
The composer, Irving Berlin — who had been raised in an orthodox Jewish home on New York City's Lower East Side — learned to love Christmas. Ever since 1926 when Berlin married Ellin MacKay, a Roman Catholic, Christmas became an important part of their family life.
According to Philip Furia and Michael Lasser, authors of the recent book "America's Songs: The Stories Behind the Songs of Broadway, Hollywood and Tin Pan Alley," by Philip Furia and Michael Lasser, the song "White Christmas" was composed in a state known for its sunshine. During the holidays in 1937, the authors write, Berlin was forced to stay in Hollywood working on the film Alexander's Ragtime Band while his family celebrated in New York. So he decided to write a Christmas song. He started a verse about the warm weather in Beverly Hills and he imagined a sad carol sung by a group of sophisticates who — while enjoying cocktails and cigarettes — reminisced about the Christmases of their youth. That evening Berlin completed the now-famous number.
"America's Songs" is available at the Motto Sheet Music Collection at Fayetteville Free Library; 637-6374, ext. 328; mottomusic@fflib.org.
(Continued on Next Page)
Prev Next
Vote on this Story by clicking on the Icon