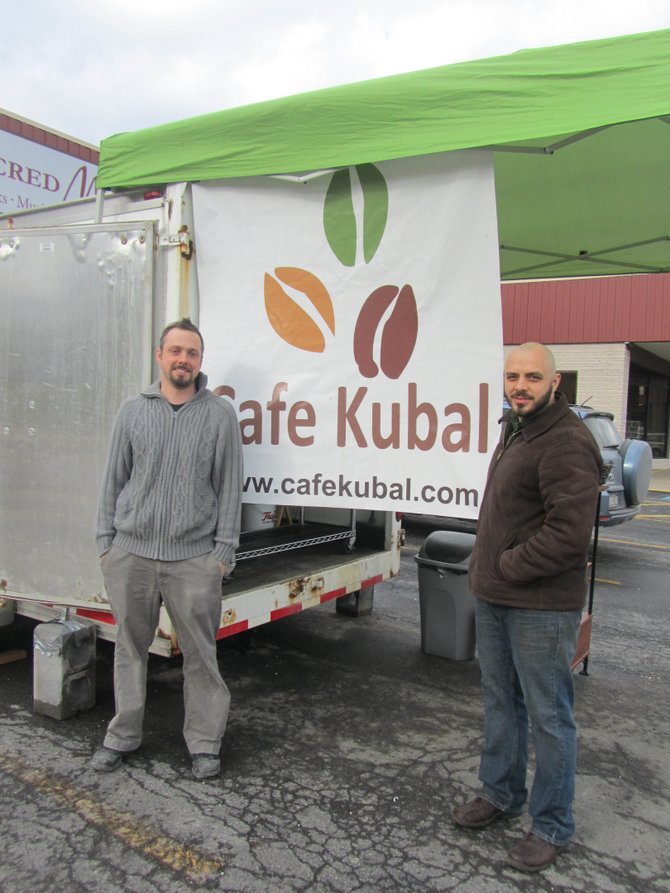 SYRACUSE — This week's warm spell is well timed for Café Kubal in Eastwood — which is serving coffee out of a trailer in order to stay open during renovations.
Owner Matt Godard said the spot is tripling in size after five years in business. The addition will allow seating for 20 to 25 instead of the original seven.
All this is planned to take place in just a week; the coffee trailer went up outside the store Monday, Jan. 30, and Godard hopes to reopen the café by Monday, Feb. 6.
"I want it to be more of a hang out place, instead of only to go, which is why I got into coffee — so that people would chill and have coffee and talk, and be a part of that," Godard said. "I think coffeehouses are a good incubator for ideas and for change."
The café will have a similar look and feel to the South Salina Street location, which opened in late December, in that much of the furniture and woodwork will be recycled. With the addition, the store is getting a lighting fixture made from the inside frame of a discarded piano.
"100 percent of the wood I'm using is all reclaimed, with the exception of four two-by-fours," Godard said.
The expansion has added significance for Godard and his employees, since the Eastwood spot is where the business — which now serves coffee from three Syracuse locations — has its roots.

"It's a special thing," he said. "It's where it started for us, so our new home is getting a new home."
Vote on this Story by clicking on the Icon