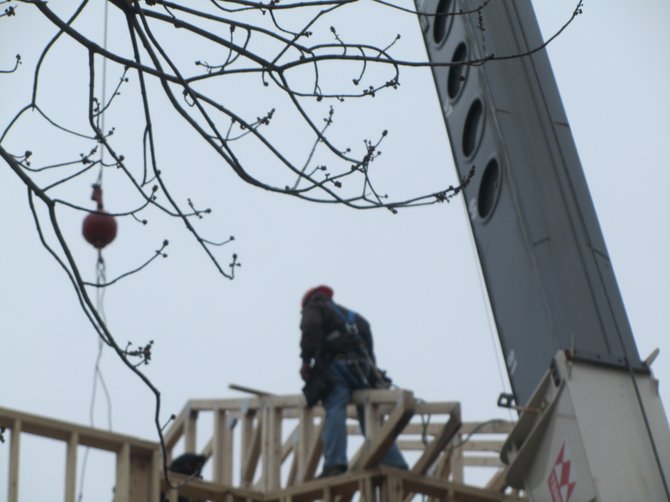 SYRACUSE — Many of you, in your younger days, can recall heading to McDonald's to celebrate your birthday with some friends, a happy meal and some time jumping through the ball pit and into the jungle gym.
'Twas a fun and carefree time because it was your day.
This year, the Ronald McDonald House Charities of Central New York gets to celebrate a little — the philanthropic organization is turning 30 this year. It's birthday present isn't a new remote controlled car or an XBox, but rather a new and expanded building.

On Feb. 3, the charity held a "Raising the Roof" ceremony, where workers began the second half of construction at the 1100 E. Genesee St. location.
Beth Trunfio, who's been the executive director of Ronald McDonald House Charities of CNY for 12 years, says it's not only a great present, but it shows how far the charity has come in the area.
"It's by far the largest project since I've come on board," Trunfio said. "We have built additions and stuff like that, but this is a whole new building."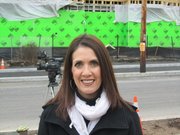 The project costs about $6 million, of which $180,000 was a donation from Senator David J. Valesky. The rest of the cash was accrued through personal donations and fundraisers.
"It took not only a lot of time and money, but community support," Trunfio said. "I am so proud of every single part of how this is going."
When the charity came to CNY in 1982, it was located in a seven-room house that was expanded in 1984. The current house, kiddie corner to the new location, has 16 bedrooms and 12 shared bathrooms. The new digs will have a capacity of 39, and every room will have its own bathroom. Trunfio said the house will open with 25 slated to stay there, as the rest will fill in over time.
(Continued on Next Page)
Prev Next
Vote on this Story by clicking on the Icon