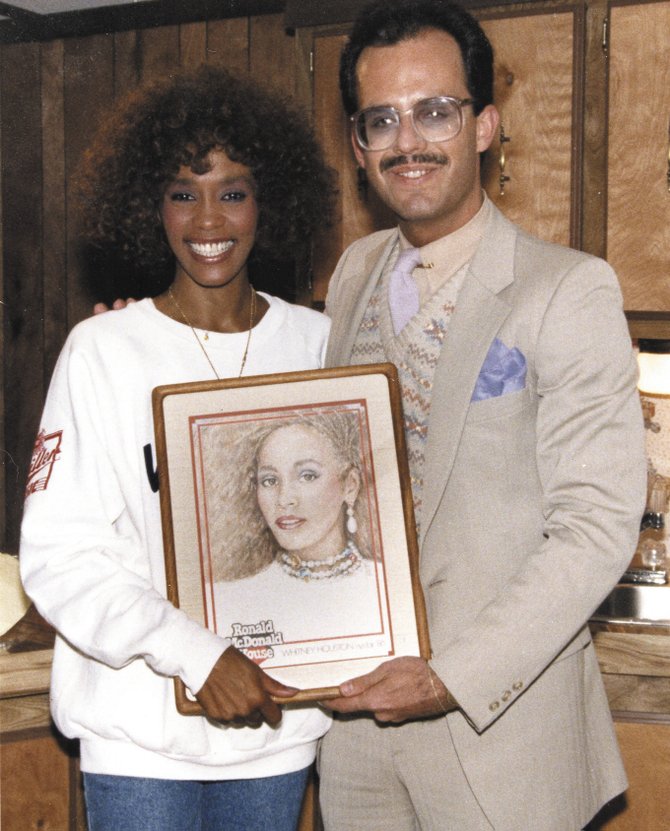 To the editor:
I have been blessed to be able to build a career on a God-given talent that gives me great satisfaction every day as an artist, graphic designer and now as the Mayor of Manlius.
Since 1982, I have been drawing and presenting portraits to celebrities across New York State commemorating their performances or appearances. The recipients have included: Olivia Newton-John, Joan Rivers, Bob Hope, Lena Horne, Bruce Springsteen, Phil Collins, James Taylor, Liberace, Dolly Parton, Loretta Lynn, Johnny Cash, Reba McEntire, Gerald Ford, President and Mrs. George H. Bush, Elizabeth Dole, Abigail Van Buren, Bill Cosby, Natalie Cole, Jeff Foxworthy, John Landry, Roger Staubach, Fred Couples, Phil Mickelson as well as Carmello Anthony and Gerry McNamara just to name a few.
Among the early recipients of my celebrity portrait presentations was Whitney Houston. In 1986, Ms. Houston appeared at the New York State Fair. Whitney's portrait was one of a series of portraits that I drew that year and presented to Stevie Wonder, Anne Murray and Kenny Rogers on behalf of the CNY Ronald McDonald House.
As a cancer survivor, it was my intent the artwork serve as a testimony that there was still hope despite the diagnosis and not to quit on yourself or your dreams. Each of the celebrities autographed full color copies of their portraits which were donated to the Ronald McDonald House.
Whitney Houston's beauty, talent and smile were dazzling... Only to be outshone by the generous spirit extended to a young 29 year-old artist and a special memory I will always cherish.
God speed Whitney.
Mark-Paul Serafin, Mayor of Manlius
Vote on this Story by clicking on the Icon