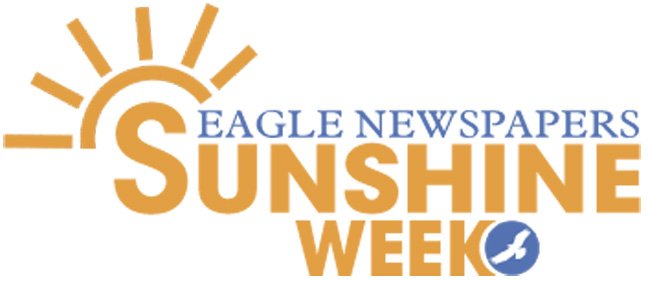 Onondaga County — Eagle Newspapers reporters Amanda Seef and Sarah Hall took an in-depth look at numerous issues in the community regarding open government and transparency for Sunshine Week.
Sunshine Week is a nationwide initiative to educate the public about the importance of government transparency and freedom of information. For more on Sunshine Week, visit sunshineweek.org.
Take a look at all of Eagle's Sunshine Week coverage below.
FOILed again: Investigation shows use of Freedom of Information Law in Onondaga County
More than 20,000 pages of documents were released by Freedom of Information Law last year in Onondaga County. Those documents correspond to more than 2,500 requests made across 20 towns, villages and the city of Syracuse.
Towns, villages slow to get on board with open meetings law
A provision in the state's open meetings law aims to help the public understand what's going on at board meetings.
Project Sunshine: County Comptroller promotes open info
It's been one year since the county comptroller's office began releasing documents on its website for "Project Sunshine."
Committee on Open Government director an idealist at heart
For many, the heady dreams and lofty ideals of the 1960s gave way to more pragmatic goals; it was less about saving the world and more about saving for retirement. But that wasn't necessarily the case for Bob Freeman.
Executive Sessions often improperly scheduled by school boards
If you've ever been to a school board meeting in Central New York, you've probably noticed something on the agenda called an executive session. .
Cicero committee provides a model for others to follow
In the town of Cicero, "open government" isn't just a buzzworthy term. It's a way of life. That's what the Cicero Committee on Open Government has been driving toward since it was founded at the beginning of 2012.
Vote on this Story by clicking on the Icon