When Bob Dylan said that the times were "a changin'" he probably didn't envision that it would become the universal concept that it has. The times have changed, and continue to change, and that's not always the best thing. Education has changed for sure and, incrementally, the tenets of education have changed within it. The "E" word – "entitlement" – has worked its way into education as a philosophical principal, just as it has throughout society.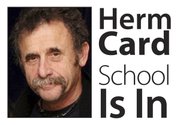 There is no question that in public education, parents and their children are entitled to certain things. They are entitled to have a strong core curriculum with strong teachers. They are entitled to a solid arts program and a solid sports program. They are entitled to have good role models and good "life lessons." Simply put, what people are entitled to is the best possible education for their children.
What they are not entitled to is the ability to tell the English teacher how to teach, the orchestra director who the first chair should be or the baseball coach who the first baseman should be. They are entitled to a parent conference about why their daughter is not doing well in school, but not why she isn't the starting point guard. They are entitled to attend athletic contests, but not to "coach" their children from the sidelines in contradiction of the actual coach.
Despite prevailing practices in some school districts, they are most definitely not entitled to a say in who should be hired and who should be fired.
They are entitled to vote for the school board, but not entitled to tell the board how to operate. They are entitled to membership in the PTA, but not entitled to form parent groups to undermine the people hired to do the teaching or the directing or the coaching.
(Continued on Next Page)
Prev Next
Vote on this Story by clicking on the Icon
More like this story