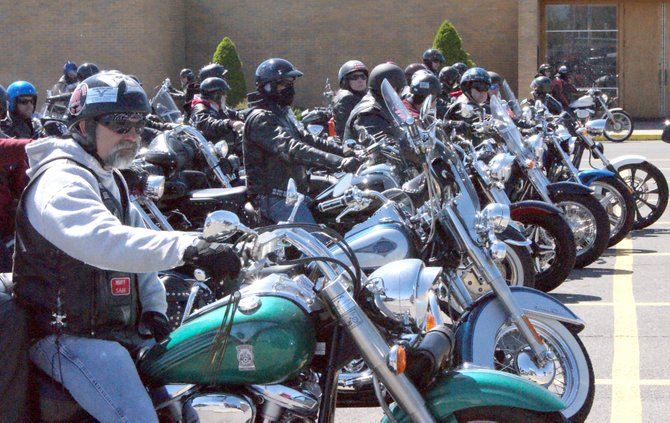 Onondaga County — He spent nine months in the hospital after a driver ran a red light. From there, Jerry Letson was on crutches and in casts for the better part of three years. The Clay man remembers his 1986 motorcycle accident like it was yesterday.
"We made eye contact. He knew I was there," Letson said. "I looked at him, he looked at me."
The driver of a van ran a red light on Burnet Avenue. Letson's motorcycle crashed into the side of the van, leaving the imprint of his bike and his head in the side as the driver sped off.
Letson was left in the intersection with dislocated arms and legs, and plenty of bruises and cuts.
Letson's crash is just one of many where inattentive drivers are at fault. The National Highway Traffic Safety Administration estimates about 55 percent of accidents are caused by a vehicle pulling in front of a motorcycle.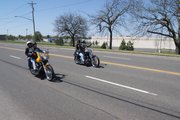 "They don't pay attention. They're daydreaming. They're in a car. They're out of it. They don't realize other lives are at stake," said Letson. "When you're on the road, you have to realize you're sitting behind 3,000 pounds of metal."
That's why keeping an eye out for motorcyclists is so crucial, particularly as we enter the key riding season, said Ben Rabin, a personal injury attorney who specializes in motorcycle accidents.
"A vast majority of accidents are because an inattentive driver turns left or pulls out in front of a motorcyclist," Rabin said. "The problem is motorists don't give enough attention to notice motorcyclists."
Local biker groups are working on numerous initiatives to bring attention to those on the road, using the adage "look twice, save a life," a phrase seen on bumper stickers and signs across the county.
Motorcyclists are often missed behind mirrors or pillars between windows in a car, Rabin said. Looking twice, particularly during the key riding season, can save a life.
(Continued on Next Page)
Prev Next
Vote on this Story by clicking on the Icon