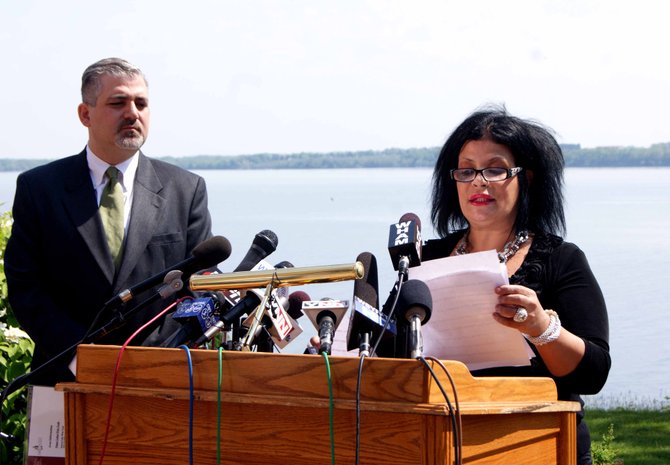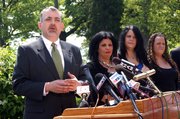 continued — "My life has been destroyed through the defamation that I have suffered, and this will last a lifetime," Fine said. "It is impossible for me to describe here today what ESPN has taken away from me, with Schwarz and Berko."
After Fine announced her plans to go forward with the lawsuit, Fisher fielded questions from various media reporters.
He said he is currently working with ESPN's council before determining when he, Fine and lawyer Kevin Tucker will file the lawsuit. Fine and her lawyers are calling for ESPN, Schwarz and Berko to apologize and retract their statements.
"We've had discussions with ESPN; we continue to extend to ESPN the opportunity to resolve this matter amiably, and we hope to work professionally with ESPN in going forward with this dispute," Fisher said.
Fisher declined to comment on questions regarding the relationship between SU and the Fines. He said this is not a matter of the Fines' relationship with the university, rather, it is a matter of a woman whose personal and professional life has been destroyed.
"ESPN was just reckless," Fisher said, "and they deliberately disregarded what was truthfully before their eyes, and they acted with absolute malice."
Fine is expected to speak out about the case at a press conference in Geneva at 11 a.m. Follow reporter Amanda Seef on Twitter, @AmandaSeef, for the latest.
Vote on this Story by clicking on the Icon