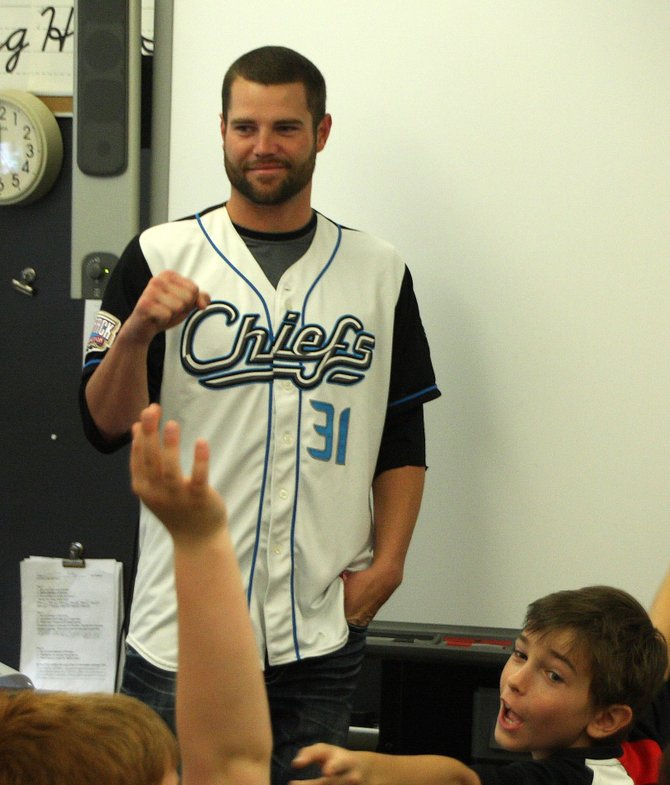 To a large degree, Mark Teahen and Josh Wilkie are baseball opposites. Teahen is something of a generalist. He has been penciled in the Syracuse Chiefs' lineup at first and third base, left and right field, and designated hitter. He excels at hitting a baseball – driving in runs and making pitchers miserable. On the other hand, Wilkie, a pitcher, excels at preventing batters from doing those very things. Unlike Teahen, he is a specialist. He is a closer. His job is to come into a game, usually in the last inning, to protect a small lead for the Chiefs.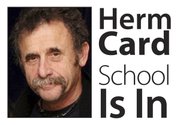 So what does this have to do with school? To some extent it has to do with something Teahen and Wilkie have in common. As teammates on the Syracuse Chiefs, they are also part of a team effort among the Chiefs, the Syracuse City School District, and the Education Department of the National Baseball Hall of Fame and Museum. The Hall of Fame's BASE (Be A Superior Example) program brings Chiefs players into classrooms to inspire students to set good examples for themselves as well as others.


Teahen and Wilkie, as well as other Chiefs players, are bringing positive life messages to SCSD students. During their visits last Thursday, both told the students of the need to make good choices – to eat right, exercise regularly and work hard in school – and that it's important for everybody, not just athletes, to have respect for themselves and others. They understand the value of education – each went to college before signing professional baseball contracts.
At McKinley-Brighton School, for example, Anna Wade, the Hall's director of education, had an open conversation with Teahen. Teahen, a veteran by baseball standards, told Wade and the students how he keeps himself fit – mentally and physically – to do his job: "A healthy diet and lots of exercise even in the off-season." One of the important points he made was that regardless of whether or not you are a professional athlete, the education you receive prepares you for life. "My education is very important to me," he said. "I want to play baseball for as long as I can, but someday I will have to have another job – the skills I learned in school will be important." When asked what job he might have had if he was not a ballplayer, he said, "Both my parents were teachers – I probably would have been a teacher."
(Continued on Next Page)
Prev Next
Vote on this Story by clicking on the Icon