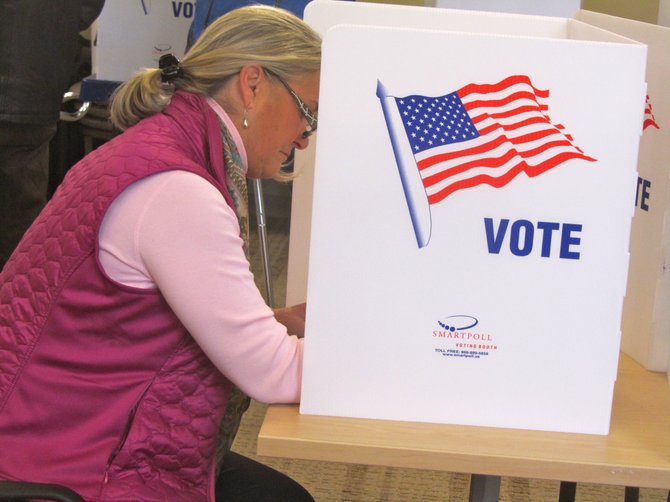 Onondaga — Republican Congresswoman Ann Marie Buerkle left Onondaga Free Library after casting her vote this morning feeling optimistic.
"We have the satisfaction of knowing that we really did everything we set out to do, and it's been a great campaign," she said."We've talked about what we've done -- I'm proud of my record -- and about what we're gonna do in the next two years."
She praised her campaign volunteers, and noted a difference from two years ago.
"What's been remarkable is the number of youth that have been involved," she said. "The college Republicans -- Syracuse University, Le Moyne, Oswego -- high school students from F-M and J-D. It's been terrific."
She said she hopes to know the results by tonight, but isn't counting on it. Like two years ago, when a recount sent the first race between Buerkle and Dan Maffei into late November, the race for the 24th Congressional District seat is too close to call.
"But if it comes down to absentees, we're good," Buerkle said. "We had a great absentee ballot program and we had the advantage with enrollment with the number of absentees, so we're optimistic."
Vote on this Story by clicking on the Icon