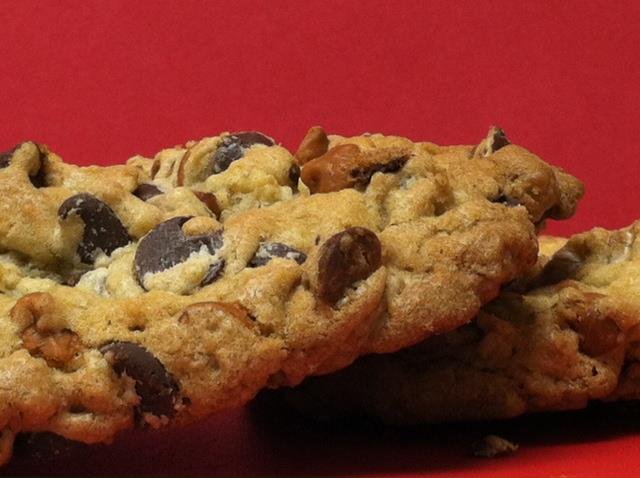 Liverpool — Jimmy Wachter is sick of cancer.
"Cancer in general — I'm just so sick of hearing about it," said Wachter, who lives in Liverpool. "So many people around me have this cancer or that cancer. The older I get, it seems the more people I know [have it]."
Wachter's own mother is a colon cancer survivor, and his partner, Geoff Ameele, lost his mother to pancreatic cancer last May.
"I just can't deal knowing these people suffer so much," he said. "Geoff's mom was a fighter. She outlived [pancreatic cancer] for a year after they told her. To me, the hardest part was holding her hand as she went on to her next life. It's very hard. She was amazing."
That's one of the reasons Wachter, proprietor and baker for Sweet Jimmy's Cookies and Confections at Syracuse's Regional Market, decided to do something about it.
Wachter, who is friends with Hope for Heather founder Frieda Weeks, decided to make sugar cookie cutouts — one of the recipes he's become known for during the two months he's been in business — in the shape of ribbons and cover them in teal frosting, the signature color to raise awareness for ovarian cancer. Hope for Heather is dedicated to educating women about ovarian cancer, and September is National Ovarian Cancer Awareness Month. Wachter has been selling the cookies at his stand at the Regional Market all month; he also sold the cutouts at last Sunday's Teal Ribbon Walk/Run at Syracuse's Inner Harbor, with all of the proceeds going to Hope for Heather. He also sold a number of the other kinds of cookies he makes and donated half the proceeds to the organization.
"Heather was so young. It just breaks my heart when you hear of somebody so young," Wachter said. "I know it's a small part, but it makes me feel good inside knowing that I can do something."
(Continued on Next Page)
Prev Next
Vote on this Story by clicking on the Icon