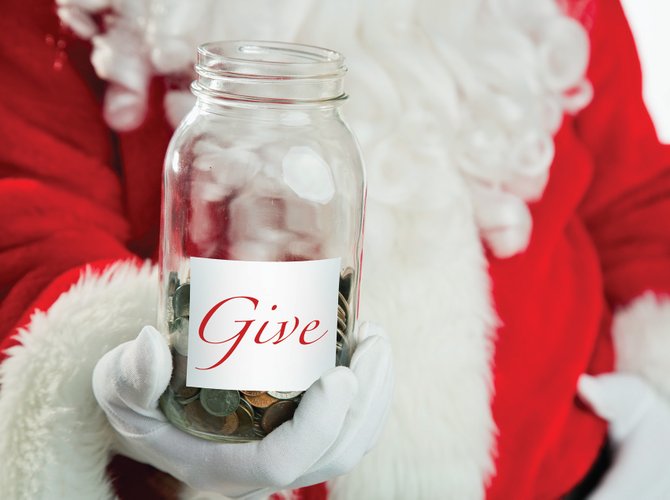 'Tis the season of giving, and you needn't look too far to find a worthy recipient for your time and financial donations. Central New York has a wealth of deserving organizations doing good, and they're all in need of your support. To get you started, here's an A-to-Z primer (minus X), complete with a description of each along with websites, contact information and basic needs.
Remember, these are just a few of the many deserving nonprofits in Central New York, and the introductions offered barely scratch the surface of the services they offer. Check out the websites of these organizations for more information.
Got your own favorites? Feel free to share at Facebook.com/eaglestarreview.
Animal Alliance of Greater Syracuse
Info: P.O. Box 94, Liverpool, NY 13088; animalallianceofgreatersyracuse.org
Donations accepted? Yes
Volunteers needed? Yes
The Animal Alliance of Greater Syracuse is a formed in association with the city of Syracuse. Its aim is to unite local organizations to create humane solutions to the homeless pet problem in our community. It operates Cuse Pit Crew, an organization dedicated to humane education about pit bulls and other bully breeds in the city of Syracuse, which has been a vocal advocate for the rights of animals. The AAGS also provides a mobile, low-cost spay-neuter clinic for Onondaga County residents.
Burn Foundation of CNY
Info: P.O. Box 11277, Syracuse, NY 13218-1277; burnfoundationofcny.org
Donations accepted? Yes
Volunteers needed? Yes
The Burn Foundation of Central New York, which covers the area from Watertown to Binghamton and Utica to Rochester, is an entirely volunteer-based organization dedicated to supporting those suffering from the life-altering experience that is burn injury. Volunteers come from a wide range of backgrounds, from doctors and physical therapists to firefighters and emergency responders to educators and accountants. The Burn Foundation's major efforts include Burn Camp, which allows children ages 6 to 16 who have suffered major burns to attend overnight camp with other survivors in a safe environment with others who've shared the same experiences without the fear of being judged or stared at because of their scars. The cost of the camp is entirely underwritten by donations.
(Continued on Next Page)
Prev Next
Vote on this Story by clicking on the Icon