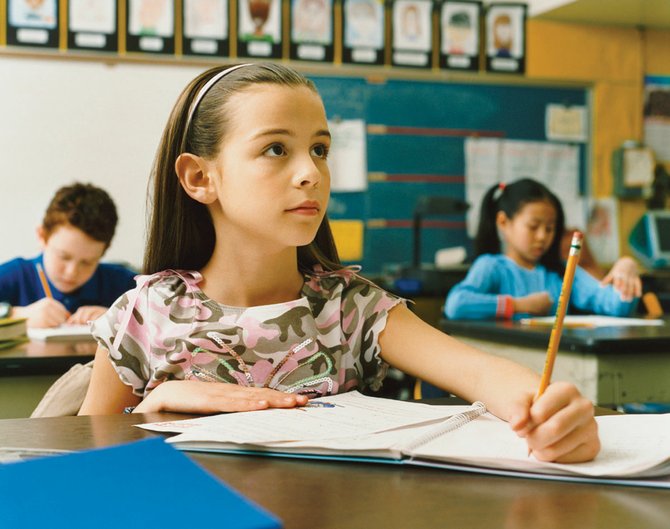 Liverpool — There's a lot of conflict in education these days, but experts agree on one thing: something needs to change.
"New York State has high academic standards and spends more money per student than any other state in the nation," said a report by the New NY Education Reform Commission issued last week. "However, we are not seeing enough return on investment, especially for the large number of students from a background of poverty. New York lags far behind most states in graduation rates; only 74 percent of New York's students graduate from high school, and only 35 percent are college ready."
That's why Gov. Andrew Cuomo convened the the 25-member commission last April: to better prepare New York's 2.7 million K through 12 students for the future. The commission issued its preliminary recommendations last week to mixed reviews.
"The recommendations contained in the commission's Preliminary Education Action Plan represent immediate opportunities to begin developing a world-class education system in the Empire State," Cuomo said in a statement. "… This is a solid start."
But others weren't so pleased, particularly given the fact that the report does nothing to address the state's educational finance crisis.
"The emphasis on increased efficiency and effectiveness of student performance has merit, but the pressing fiscal issues that hinder improved student performance initiatives did not receive the comprehensive and timely consideration they require,'' said Dr. Rick Timbs, executive director of the Statewide School Finance Consortium. "These recommendations, though well meaning, don't move the ball far enough down the field to stop the increased slide of these districts into fiscal and programmatic insolvency.''
The recommendations
The commission is made up of 25 education, business and community leaders, including the state's education commissioner, superintendents, politicians and higher education professionals. It held 11 public hearings statewide over a period of four months, taking advice from students, parents, teachers, business leaders and community members and compiling thousands of pages of testimony. Based upon that testimony, the commission made the following initial recommendations:
(Continued on Next Page)
Prev Next
Vote on this Story by clicking on the Icon