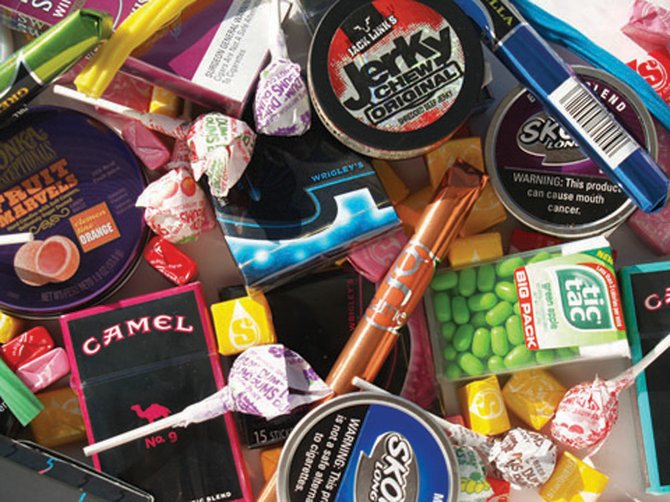 SYRACUSE — As we enter the New Year, many of us are pledging to get healthier — to lose weight, exercise more, eat more fruits and vegetables. But possibly the healthiest resolution, and one of the most enduring, is to quit smoking.
But given that tobacco kills more people every year than alcohol, car accidents, cocaine, heroin, homicide, suicide, fire and AIDS combined, wouldn't it be better never to start?
That's what Tobacco-Free Onondaga County thinks, and that's why the organization is dedicated to preventing youth smoking and the exposure of children to tobacco through a series of initiatives.
"Last spring, the surgeon general released a report saying that young people are a primary target of the tobacco industry. They said that tobacco companies' marketing is a primary cause of youth tobacco use," said Jacqueline Shostack, MSEd, CHES, coordinator of TBOC. "We need to do something about that. The way we do that in our community is by creating a community that is supportive, and demand change regarding the marketing to and influence on kids."
TBOC is funded through the state by the Onondaga County Department of Health. It's been around since 1991 — as has Shostack, who has been with the program since its incarnation (save for a brief sojourn to the county's obesity prevention program). She said each of the state's counties is represented by a similar organization.
"We work in unison on the exact same initiatives, though they're tailored to each community," Shostack said. "We all have the same goals, priorities and initiatives."
Those goals are as follows:
• Eliminating exposure to secondhand smoke
• Decreasing the social acceptability of tobacco use
• Preventing the initiation of tobacco use among youth and young adults
• Promoting cessation from tobacco use
• Contributing to the science of tobacco control
New York state is a leader in tobacco prevention, according to Shostack.
(Continued on Next Page)
Prev Next
Vote on this Story by clicking on the Icon