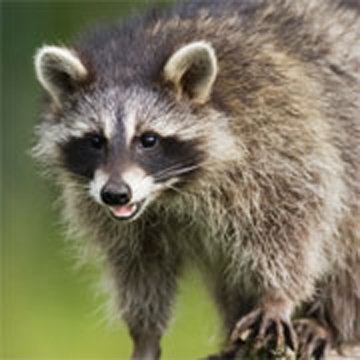 Elizabethtown — Over the past three years, reported rabies cases have spiked in Essex County.
From no positive reported cases in 2010 to 16 in 2012, the spread of the animal-borne disease has made its way into the Champlain Valley.
State Public Health veterinarian Bryan Cherry spoke about the issue with members of the Essex County Board of Supervisors during its Jan. 28 ways and means committee meeting.
"Northern Essex County has one of the highest concentrations of raccoon cases around the state," Cherry said. "Seeing that much in the area can be concerning and we need to look at what can be done."
Jay Supervisor and board chairman Randy Douglas said that several of the reported cases happened within his township, with a majority of the 16 confirmed positives having been captured near the Essex-Clinton County border.
"It is a major issue in our town. We had a skunk running down the road weird just a little while ago, and it was around Holy Name School and we had to call in a trapper so the kids could get out of the doors and to the bus," Douglas said. "Instead of setting up a bait border so the raccoons and rabid animals cannot get into Canada, we should be doing something in Essex County."
"We have spent a lot of time working and vaccinating in Essex County, but the focus has shifted by the federal government, and I do not want to talk for them, to making sure that the barrier remains in effect and they have so many resources so they moved where they were doing the bait drops," Cherry said.
In 2010, there were four confirmed positive rabies cases, two in Washington County and two in Warren County. In 2011, there were seven positives in Essex County and three in Clinton County (near the Essex County Border). All of the Essex County positives were found near Lake Champlain.
(Continued on Next Page)
Prev Next
Vote on this Story by clicking on the Icon