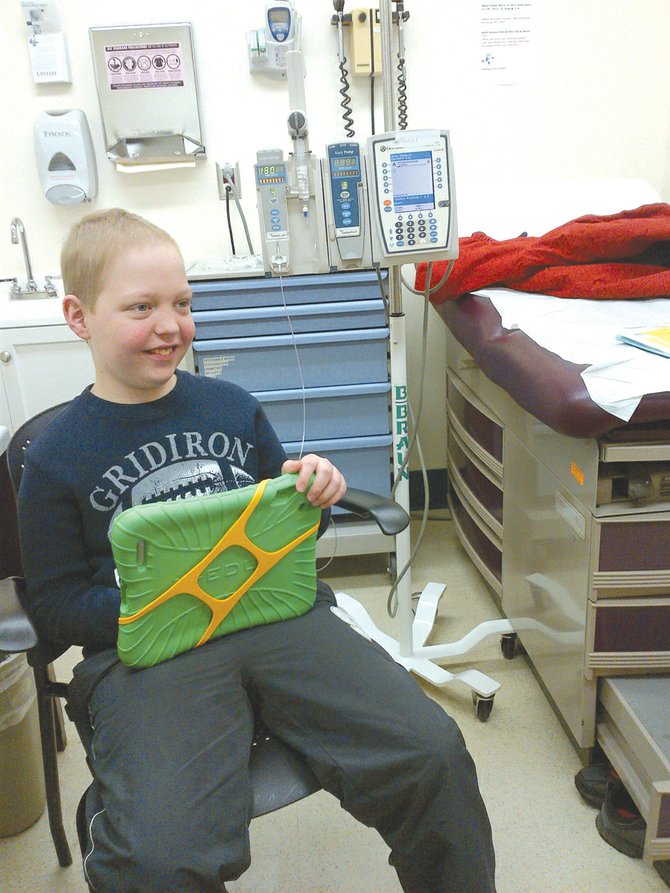 SYRACUSE — At first, Melissa Lowell thought her son Nate was just tired.
"This time last year [he started getting sick]," Melissa said. "It started off, he just had a cough. It was the end of the school year and he seemed fatigued. It was nothing out of the ordinary. I just figured it was because school was over. He was leaving a teacher he loved. He gets emotional with change, as any kid does."
But the cough didn't go away. Nate, then 10, was complaining that he couldn't breathe, couldn't swallow. After a couple of weeks, Melissa and her husband Jimmy took him to an urgent care facility near their home in Herkimer County. He was diagnosed with asthma and given prednisone and an inhaler, which helped at first, but soon proved ineffective. A visit to Nate's pediatrician July 3, 2012, suggested pneumonia.
"I asked if they were going to do an X-ray to confirm it, but they said, 'No, we know what it is, and we'll just treat it,'" Melissa said. "That was a Tuesday. They said if he wasn't better by Friday to call them."
But Nate continued to get worse. The Lowells took him to the emergency room at Faxton St. Luke's Hospital in Utica, where doctors — still without an X-ray — confirmed the diagnosis of pneumonia.
"There is no pediatric emergency room at St. Luke's, so they put him on the pediatric floor. The first doctor we saw said, 'Yeah, it's pneumonia, he just needs to stay here while it runs its course,'" Melissa said. "That doctor left and a different woman saw him and said, 'He's been having the same treatment for a week. There's no way it should still look like this. I've got an ambulance that's going to bring you to the PICU at Upstate. He needs to be seen by a specialist.'"
(Continued on Next Page)
Prev Next
Vote on this Story by clicking on the Icon