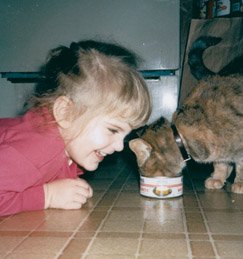 SYRACUSE — Chris Arnold and Ellen Yeomans thought a bone marrow transplant would cure their daughter's leukemia.
Paige Yeomans Arnold was diagnosed with chronic myelogenous leukemia (CML) in June of 1993. The cancer is typically found in adults, not children, who are more likely to get acute myelogenous lymphoma (AML) or acute lymphocytic lymphoma (ALL). At first, she was treated with an experimental drug called Interferon, which put her into a brief remission. But a few months later, the cancer returned, leaving the family with just one choice: a bone marrow transplant.
"We had no match in our family — our other daughter, Alex, was not a match," Chris Arnold said. "There's only a 25 percent chance of matching a sibling. There was only one unrelated donor in the national database. Thankfully, she said yes, she'll donate."
At first, it looked like the transplant had been successful. But then Paige, 8, took a turn for the worse.
"It was supposed to be a perfect match, but her new immune system didn't see her body as home, so it attacked her," Arnold said. "She developed a severe case of graft vs. host disease. That's what killed her. The only cure we could give her killed her."
Paige died in August of 1994 before starting third grade at Palmer Elementary in Baldwinsville.
Sadly, Paige is just one of thousands of children to lose the battle with cancer. Worldwide, 250 kids die every day from cancer. One in 330 children will be diagnosed with some form of cancer by the time they're 20 years old, meaning the incidence is greater in children and adolescents than any other age group except for those over 65. It's the leading cause of death by disease in children under 15 in the United States.
According to the website for St. Baldrick's, which raises money for children's cancer research, more adults than kids get cancer, but the average age of diagnosis for a child is 6. For an adult, it's 67. That means that kids lose an average of 71 years of life to cancer, while adults lose an average of 15.
(Continued on Next Page)
Prev Next
Vote on this Story by clicking on the Icon