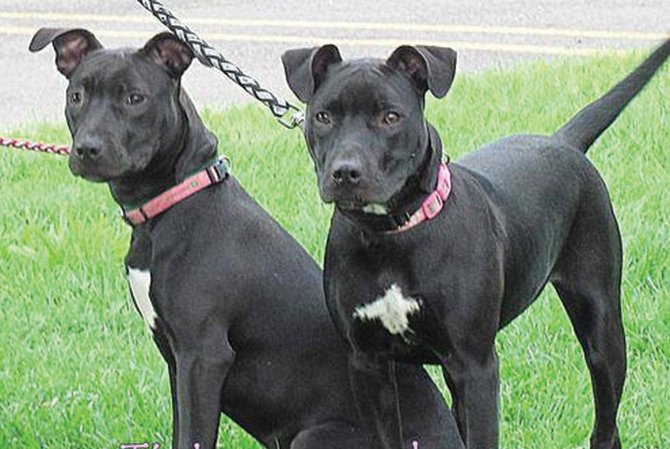 SYRACUSE — This summer has created the perfect storm for shelter overcrowding.
Fireworks send many animals running, and their owners don't always check area shelters. Many have been forced to give up their pets due to financial hardship. Litters of unexpected puppies and kittens end up in shelters after their owners fail to spay or neuter their cats and dogs. And most recently, area flooding has forced homeowners and renters to move, sometimes leaving their pets behind.
As a result, local shelters are struggling to keep up with the skyrocketing rate of abandoned animals.
In order to address the problem, Cuse Pit Crew has launched the Shelters of Syracuse (SOS) Pet Project. A non-profit dedicated to animal education and advocacy, Cuse Pit Crew's volunteers, headed by Liverpool High School graduates Nicole Heath and Stefanie Heath Higgins, want to raise awareness of this growing issue and ask the community for help.
"We get daily calls of people wanting to surrender their family dog," said Tracy Romano of Helping Hounds in DeWitt. 'In order to take a dog, we need to have an open space. That's where the importance of adoption comes in. For every dog that gets adopted, a space opens up for another. When we're overcrowded, there is nothing worse than looking into the eyes of animal in need and saying 'no.' Then, some families just let their dogs go. It's happening everywhere —the city, the suburbs, the countryside."
In addition to not having the space to accept all surrendered animals, many of which would make great pets for an adoptive family, overcrowded shelters face other hardships such as stressed out animals and strained finances and staff.
"This is where our community can step up —by adopting, volunteering at, or donating to these shelters," said Nicole Heath. "Now is a great time to adopt an animal; with school out, children can get involved in the process of meeting the new pet. It's important to know that each local shelter tests the temperaments of the dogs they adopt out. There are myths out there about not only pit bull-type dogs but shelter animals in general that just aren't true. This initiative seeks to change that."
(Continued on Next Page)
Prev Next
Vote on this Story by clicking on the Icon