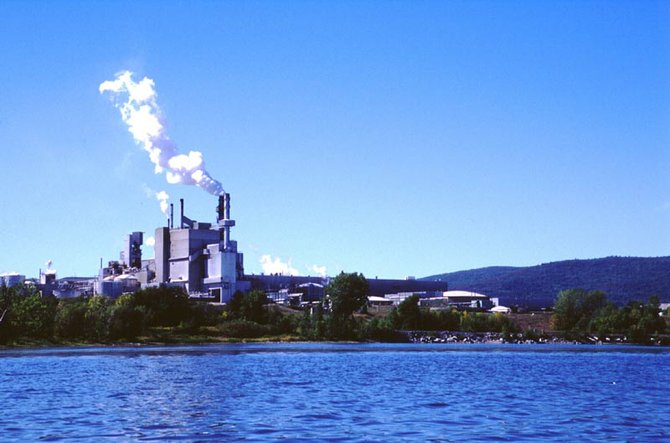 ADDISON — International Paper (IP) passed a major hurdle towards developing a new energy source for their mill in Ticonderoga on Wednesday, April 9 when the Addison County Regional Planning Commission (ACRPC) voted to support a pipeline that would direct natural gas to the plant.
The decisive 15-11 vote came after a period of public outcry from Addison County towns who argued that the pipeline would serve little benefit to their communities.
"I don't believe that it was an easy decision for any of our delegates," said ACRPC Director Adam Lougee in a written statement. "However, I believe they read the plan in its totality, considered the comments of our citizens and of our neighbors in New York and Rutland, weighed the costs and benefits of the project and used their best judgment to arrive at a vote where a majority felt the project conformed to the Addison County Regional Plan."
Prior to IP's involvement, the proposed line stretched from Burlington to Middlebury. If approved by another agency this fall, a new 19-mile-long offshoot would redirect gas from Vermont Gas through a spur in Addison County to Ticonderoga.
IP representative Donna Wadsworth said the company will pay for a portion of the upgrades from Burlington to Middlebury and the full cost from Middlebury to Ticonderoga, a number that is currently estimated at $98 million, with an addition $12 million slotted for equipment conversion costs.
Prior to last week's decision, Ticonderoga town supervisor Bill Grinnell urged lawmakers at the Essex County board of supervisors to join him in lobbying ACRPC for their seal of approval.
"We're at an impasse at this moment in time," he told his colleagues. "I'm not sure if Addison County understands the economic impact that this will have in our communities. It's the right thing to do, the necessary thing to do."
(Continued on Next Page)
Prev Next
Vote on this Story by clicking on the Icon