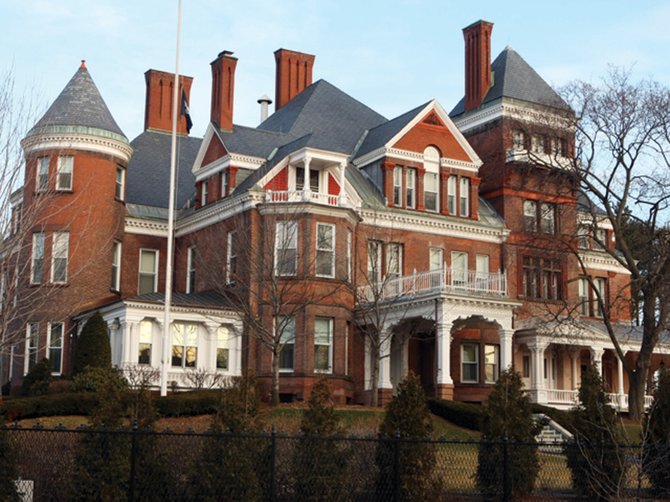 Howie Hawkins is hoping to change the political landscape of New York state.
"If you do public polling, the majority is very progressive on economic issues, but they never get what they want," Hawkins said. "A study just came out, the oligarchy study, looked at 1,799 federal issues. They went to the top 10 percent. Any time [the top 10 percent] wanted one thing and the 90 percent wanted the other, of course, they got their way on every issue there was conflict. This goes back to 1979. That tells you. They say, is this a democracy or a plutocracy or an oligarchy? And I think it is [an oligarchy] until we organize a party that can speak for the majority of the people. That's been the thing that I think we need to do, what we're trying to do."
Changing New York
Howie Hawkins has an ambitious plan for the reforms he'll make if he makes it to Albany. In addition to securing a ballot line for the Greens for the next four years and strengthening the party, Hawkins hopes to dispose of the capitol's "three men in a room" culture, as well as create a sustainable clean energy system, reform Common Core and public education and establish a strong public campaign financing system.
On campaign finance reform:
According to Hawkins' proposal, candidates would collect a reasonable number of $5 donations from private donors to demonstrate support. Candidates would then get an equal grant that would allow them to campaign. He pointed out that doing so would allow legislators to actually work for the people instead of spending their entire terms fundraising for the next election.
"They can do the people's business that they were hired to do," Hawkins said. "They do it in Maine and Arizona. They love it. As public officials, they don't have to spend all their time fundraising."
Hawkins believes the corporate limits at the state level are ridiculous.
"The statutory limit is $41,100," he said. "I think $41,100 isn't a donation, it's corporate bribery."
On school funding:
Hawkins wants to increase the revenue sharing to cities and school districts by raising taxes on the wealthy, allowing schools to be fully funded.
"We still have the Gap Elimination Adjustment," Hawkins said. "We've basically balanced the state budget on the backs of schoolchildren, and here we are six years after the financial collapse. There's no excuse for that."
On Common Core:
Hawkins wants to eliminate the high-stakes testing that is a central part of the Common Core curriculum, as it simply stresses out kids and educators and doesn't provide an accurate assessment of the abilities of either.
"Instead of a test-and-punish regime, a support-improve-approach," he said. "Putting kids through a battery of tests and being told you're a failure just gets kids frustrated."
On clean energy:
The most ambitious part of his platform is the creation of a clean energy system, which Hawkins believes can generate profits, lower energy costs and bring manufacturing back to the state.
"We have a study from engineers and economists and scientists from Cornell and Stanford telling us, with commercially available technology, it is economically and technologically feasible to build a 100 percent clean energy system in 15 years," he said. "It would be a huge economic boon that would make fracking look like kindergarten. It'll take 4 and a half million manufacturing and construction jobs over the next 15 years to do that. Our unemployment number is about 750,000, so that's six times the amount of people looking for work officially. So people would move to New York to fill that system out. And it would be about $600 billion in new investment."
(Continued on Next Page)
Prev Next
Vote on this Story by clicking on the Icon