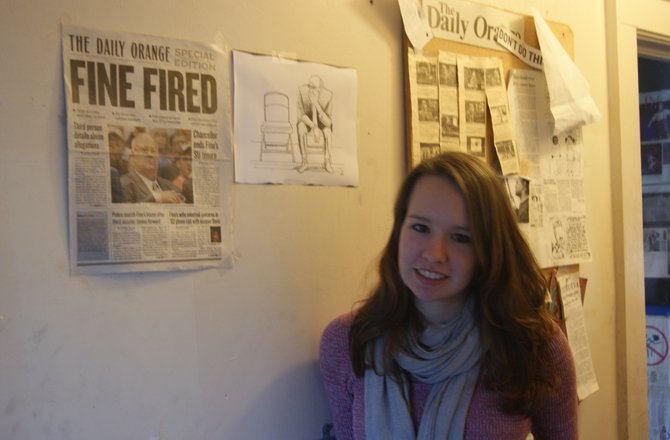 Dara McBride, editor in chief of The Daily Orange, posted the editorial "scribble" and the "Fine Fired" front page in the hallway of the home that houses the DO offices on Ostrom Avenue.
Stories this photo appears in:

It's safe to say the editors at The Daily Orange, Syracuse University's independent student newspaper, have been preoccupied. "It's really hard to think about anything else going on but Bernie Fine," said News Editor Meghin Delaney.