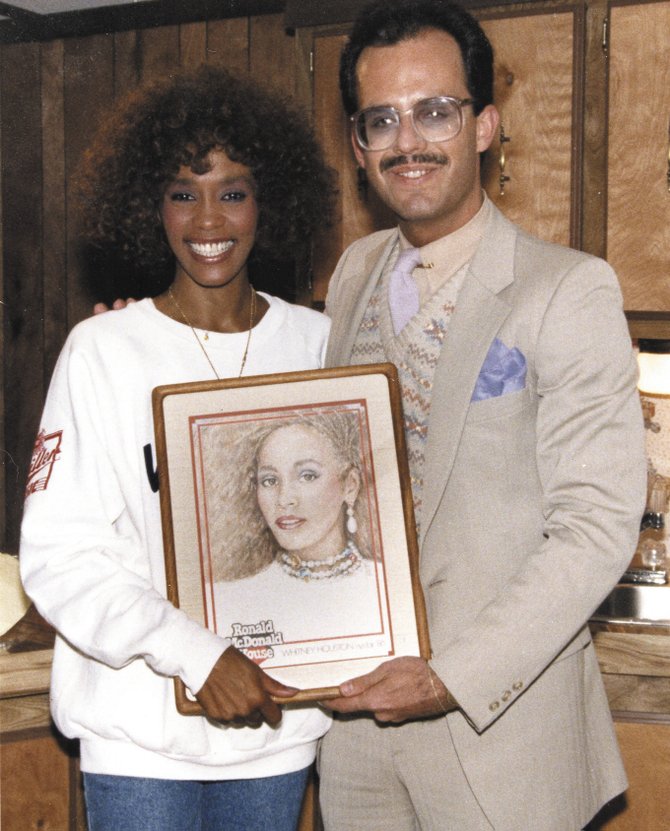 Manlius Mayor Mark-Paul Serafin is pictured with Whitney Houston at the 1986 New York State Fair. The portrait, which Houston signed, was part of a series of celebrity portraits done by Serafin and donated to the Ronald McDonald House of CNY.
Stories this photo appears in:

To the editor: I have been blessed to be able to build a career on a God-given talent that gives me great satisfaction every day as an artist, graphic designer and now as the Mayor of Manlius. Since 1982, I have been drawing and presenting portraits to celebrities across New York State commemorating their performances or appearances.