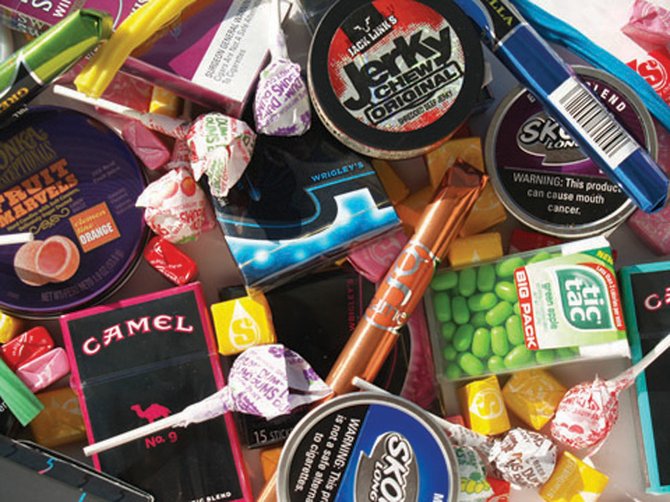 Tobacco marketers often package their products to look like candy, as shown here, drawing in kids as "replacement smokers" for adults who have either quit or died of tobacco-related disease.
Stories this photo appears in:

As we enter the New Year, many of us are pledging to get healthier — to lose weight, exercise more, eat more fruits and vegetables. But possibly the healthiest resolution, and one of the most enduring, is to quit smoking. But given that tobacco kills more people every year than alcohol, car accidents, cocaine, heroin, homicide, suicide, fire and AIDS combined, wouldn't it be better never to start?