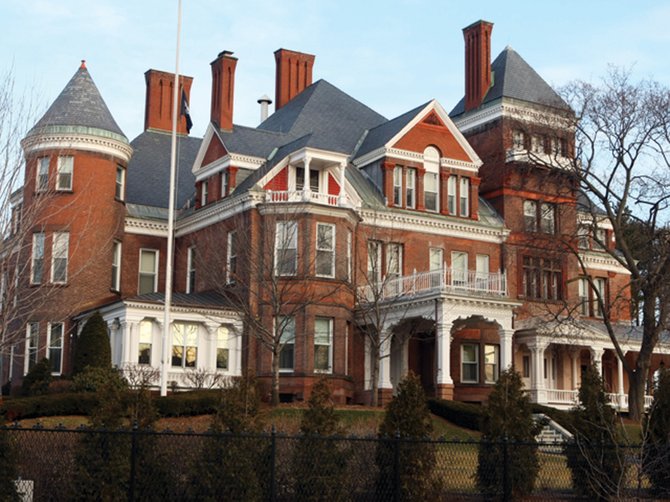 Green Party mainstay Howie Hawkins is running for governor of New York. Pictured is the Governor's Mansion.
Stories this photo appears in:

Howie Hawkins is hoping to change the political landscape of New York state. "If you do public polling, the majority is very progressive on economic issues, but they never get what they want," Hawkins said. "A study just came out, the oligarchy study, looked at 1,799 federal issues. They went to the top 10 percent. Any time [the top 10 percent] wanted one thing and the 90 percent wanted the other, of course, they got their way on every issue there was conflict. This goes back to 1979. That tells you. They say, is this a democracy or a plutocracy or an oligarchy? And I think it is [an oligarchy] until we organize a party that can speak for the majority of the people. That's been the thing that I think we need to do, what we're trying to do." That's why Hawkins is running for governor, taking on the Democratic political establishment and Gov. Andrew Cuomo, as well as his Republican challenger, Westchester County Executive Rob Astorino.