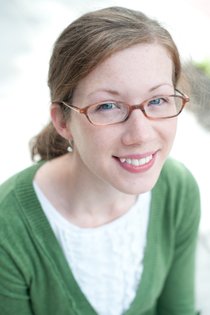 Ami Olson

315-434-8889 Ext: 335
Ami Olson joined Eagle Newspapers in spring 2008 as the editor of the Camillus Advocate and Solvay-Geddes Express. From there, she became editor of a new weekly, the Eagle Observer, covering the Camillus, Jordan-Elbridge and Marcellus communities.
In July 2010, Ami helped bring a sharp new focus and fresh voice to The Eagle, the flagship urban weekly of Eagle Newspapers. Covering the city of Syracuse, she regularly writes about business and development, municipal government, arts and culture, and generally interesting and under-reported issues.
Ami earned a bachelor's degree from Utica College of Syracuse University and was named runner-up Rookie Reporter of the Year in 2009 by the New York Press Association. She has also won NYPA and Syracuse Press Club awards for her column, front-page design, and in-depth and investigative reporting.

Recent Stories
A new refrigerator-recycling program offers residents are paid $30 for each fridge or freezer scheduled for free pick-up.
The third annual Salt City Urban Art & Craft Market takes place from 10 a.m. to 6 p.m. Saturday, Oct. 22.

The announcement came at noon today, via Facebook posts and tweets: the newest tenant to be named to the Destiny USA roster is Toby Keith's I Love This Bar and Grill, a country-style, sit-down restaurant.

Cardiff Giant recreation unearthed at Lipe Art Park
Local artist Ty Marshal's Cardiff Giant recreation project was finally unearthed yesterday, Sunday, Oct. 16, at Lipe Art Park on the West Side.
Regardless of where you stand on the Carousel Center/Destiny issue ­— love it or hate it — it's easy to forget that the project is being run, and built, by local residents.

How Destiny's marketing team convinces big-name brands to move to Syracuse
Imagine you're being courted by the Destiny leasing team as a potential tenant in the combination entertainment, shopping and dining destination. How do you think the team would sell you on Syracuse?

The Onondaga Historical Association's Fall Ghostwalk will move outside the city lines for the first time with "The Feminine Side of Fayetteville."
Calling all writers, editors and journalists: Eagle Newspapers has two openings in the newsroom!
As part of its 80th year celebration, the Syracuse Garden Club will host a luncheon Monday, Oct. 24, at the Crowne Plaza Convention Center in downtown Syracuse.
Former JAG attorney Charles Swift will talk about the famous Hamdan v. Rumsfeld case and related issues in his talk "The Rule of Law in the War on Terrorism" at 7 p.m. Tuesday, Oct. 18, in Grewen Auditorium at Le Moyne College.